Mortgages for First Home Buyers
Match with a Mortgage Broker to help you with First Home Buyer Loans and find you eligible Grants
Mortgages for First Home Buyers
Match with a Mortgage Broker to help you with First Home Buyer Loans and find you eligible grants

First Home Lenders
We Work With
First Home Lenders
We Work With
Our Mortgage Advisers work with New Zealand's leading first home loan providers…
Compare the rates across New Zealand's major lenders
Get The Wheels Moving on
Your First Home
Match with a mortgage adviser who'll help you get on the property ladder
Buying your first home can be a daunting task.
Whether it's racing between open homes, constantly checking for new listings, or worse – losing your latest dream house at auction.
Actually finding your first home is hard enough, so why not make getting a mortgage easy?
Get matched with a Mortgage Adviser who can
| | | | | | | | | |
| --- | --- | --- | --- | --- | --- | --- | --- | --- |
| | 8.64 | 7.35 | 7.39 | 7.15 | 7.09 | 6.89 | 7.34 | 7.34 |
| | 8.64 | 7.45 | 7.45 | 7.15 | 7.05 | 6.85 | 6.75 | 6.69 |
| | 8.69 | 7.39 | 7.35 | 7.15 | 7.05 | 6.85 | 6.75 | 6.75 |
| | 8.50 | 7.39 | 7.35 | | 7.05 | 6.89 | 6.79 | 6.79 |
| | 8.64 | 7.39 | 7.39 | 7.19 | 6.99 | 6.75 | 6.69 | 6.49 |
See a rate you like? Talk to an adviser about making your first home happen today.
The live mortgage rates supplied by interest.co.nz are designed to be updated on an hourly basis, however sometimes updates may not occur as intended. Therefore the displayed rates are for reference only and we recommend you always check with a mortgage adviser or lender directly to confirm the latest rates on offer. The rates highlighted above are the 'leading' bank rate of the day, these rates may not be available to everyone. The highlighted rates may be 'specials', have 'LVR requirements' are for 'owner occupiers', or other 'fine print' to meet the eligibility criteria. Please check with your adviser directly to get information specific to your own circumstances.
Competitive First Home Rates
Choosing the right bank or lender is important as you could secure more competitive repayment terms, interest rates, cashback offers, and better customer experience. You want to find a deal that let's you live and grow into your house, not just get by in it.
Benefits of using a
Mortgage Broker for
your First Home
Whether your goals are simply to find the right rates and lowest repayments possible, explore possible cashback opportunities, consolidate higher interest debt, or simply just shopping around, get matched with an adviser today to find out more.
At Mortgage Matcher, we help Kiwis get the right deal for their situation. We'll find our customers the lowest rates, cashback options, and overall home loan package that fits their goals today – and tomorrow.
Whether you're buying your first home or you're simply looking for the best rates, we understand that finding the right mortgage package can be overwhelming and confusing.

Our experienced senior advisers will help you throughout the process, and ensure you get the right deal.
Our clients and their

Success Stories
Over the past few years, me and Natasya have tried to engage in a couple of Mortgage Brokers with no success, and we both were feeling a little disillusioned with our experiences. However working with yourself has been wonderful, and we both feel very lucky to have found you. Your friendly and clear communication and speedy and effective work regarding short deadlines was wonderful. Thank you so very much.
After approaching our own bank to refinance our mortgage and consolidate with them, we turned to Aurora for help. Digby was a tremendous help; he found us a great mortgage that allowed us to minimise our interest and put more money back in our pockets after payday. He was friendly and personable, and really clear about the information that was required each step of the way. If we ever needed to go through something like this again, we'd definitely be turning to Aurora first!
We are happy with the 18th month & 3 year loan structure 🙂 We are EXTREMELY happy and grateful for the work you've done for us. You've made the process enjoyable and low stress. Thank you very much from our whole family and we will 100% recommend you to our friends & family.
Thank you Isaac for all your help and expertise for a couple that really had no idea how to get their dream accomplished... You have been truly a godsend with your advice and availability.
Drew went above and beyond in guiding us through our first home buying process, showcasing his expertise and patience. As young homebuyers, it was crucial for us to work with someone who could communicate without drowning us in jargon, someone who could break things down to our level and explain every step of the way. We were initially uncertain about our financial ability to purchase a home in the current economy. However, Drew took charge, analyzing the numbers, liaising with banks, and so on, ultimately securing our home purchase. He's truly relentless in ensuring you achieve your dream home.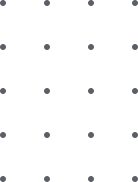 Frequently
Asked Questions
Wondering what are
latest rates?
Click through below to compare the rates across New Zealand's major lenders
4 Simple Steps to Secure
Your First Home Loan
Get expert mortgage advice
MortgageMatcher is the faster and smarter way to get into your first home.